January 2014 archive
Good night sweet Luna. We loved you so much. Thanks for being our dog. Our hearts are broken.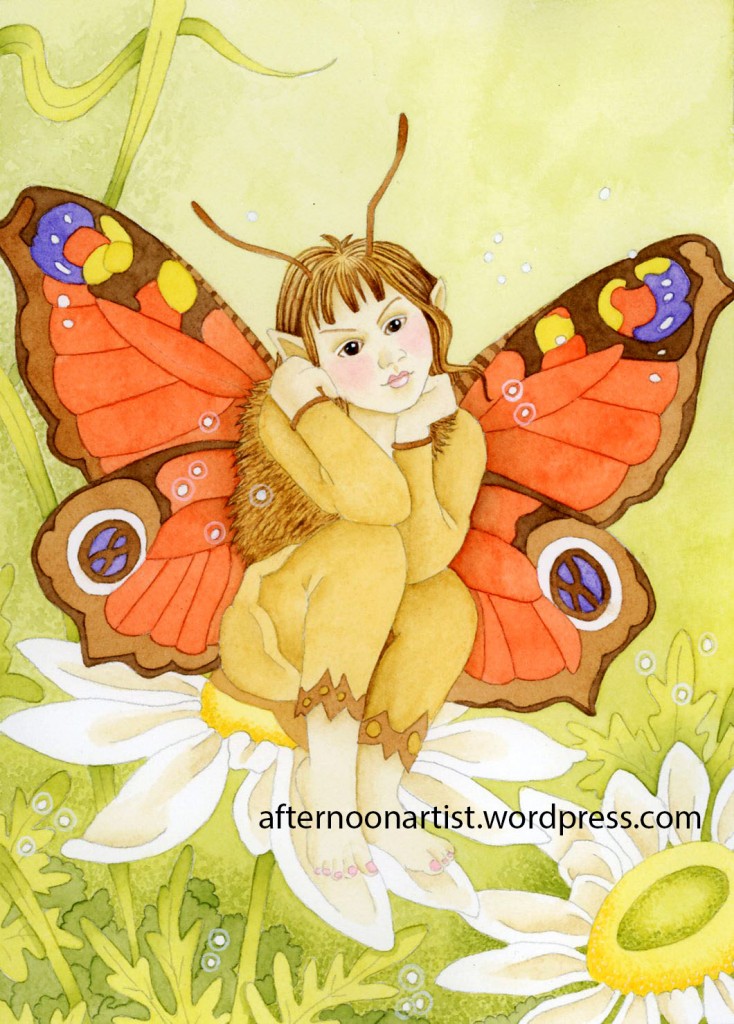 My daughter and I have an ongoing disagreement over this painting. My intent was to paint a male fairy since all of the fairies I've painted thus far have been female, but she insists that this fairy looks like a girl, too, because of its long locks and the way it's sitting on the daisy. I disagree. I think it clearly looks like a boy. What are your thoughts–boy or girl?
This painting is based on a tutorial in Linda Ravenscroft's book, "The Fairy Artist's Figure Drawing Bible."